Official Chancy Squire Photo license: © taavet (wall), elesaro (man running) – istockphoto.com/de
Remember the dark wall of Berlin—with a unique song!
The fall of the Berlin Wall: Germany and Chancy celebrate this historic anniversary on the 9th of November!
DARK WALL OF BERLIN: A flashback to days long past, yet more topical than ever. We remember that great symbol of the dark side of power, and the system of complete oppression and paternalism that came with it! Even then—when the Wall was already darkening freedom—the song had been a popular part of our LIVE sets. Taking advantage of the latest technical upgrades, we've re-recorded it and don't want to withhold the new demo version from you any longer. But first, to the song and its long history …
Klaus, lead vocals for Chancy Squire, still remembers sitting in the car with two friends on the way to Berlin—West Berlin of course—a drive that meant going through the East. The idea was to just pop over for a weekend. It was a Friday evening, dark and cold, when the border to the former GDR came into view. Klaus: "We were totally anxious, infinitely nervous. Three 18-year-old students who had never been to the GDR before, the 'German Democratic Republic.' We had heard so many horror stories from people who had accidentally left the transit route—the roads and highways on which tourists and West Berliners were allowed to travel from West Berlin to the Federal Republic, and vice versa. There were countless speed traps, and camouflaged radar devices lurked at the roadside. And we knew that in case of an infraction, they weren't going to cut us any slack. In short: We were afraid!"
Passport control was a further intimidation: unfriendly border guards scrutinized the passports suspiciously, critically comparing the photos with the faces in front of them. It felt like an eternity before the three buddies were waved through. Klaus remembers exactly: "Lars, our driver, drove with great concentration, careful not to make a single mistake. No way! Just not to drive too fast and to stay directly on the transit route. Meanwhile, Nico and I stared out into the night and tried to recognize radar traps in time. The whole drive seemed like a ride through an endless tunnel of evil. As if there were dark forces around us—we'd never had a feeling like that before. When we finally arrived at the border to cross into West Berlin, we were checked even more thoroughly, the car completely turned upside down. Finally, we made it to West Berlin, finally, finally. We looked at each other and cheered: Done! Back to freedom! Still in the throes of happiness of my regained freedom, the initial lyrics and melody of "Dark Wall Of Berlin" came to me. Back in Hamburg, the full song came into being—a really exceptional song in our repertoire. But all the more intense!"
In the meantime, we've gone to the recording studio for you, recapturing the anxiety of that time in a powerful song that describes the injustice of the GDR regime: a regime in which spying and informing were the order of the day. A regime that took its people's freedom, and even their lives. All this is packed into a song that we were already playing in the 1980s with great success in the hottest clubs and have now re-recorded with a contemporary twist. So take a peek at the YouTube video for "Dark Wall Of Berlin," the song we're currently reworking. Today's 30-somethings will get a taste of what they—fortunately—didn't have to go through, but what was a daily reality for their parents and grandparents.
And because 2020 (hard to believe!) is the 40th anniversary of the band, this song will of course also be on the upcoming anniversary album! Start getting pumped now, because that familiar "Chancy Squire sound" is back. Many of our classics along with a variety of new songs await you in the surprise package! For those of you who haven't yet heard our CD "For A Better World" (is that even possible? ;o), check it out at MUSIC. You can get digital downloads via the big portals (iTunes, Amazon, iGroove, and elsewhere) or order the popular REVIVAL ALBUM as a CD (special edition) directly from our website.
And don't forget to tell your friends about the hidden gem that is Chancy Squire! Why? Because the same old stuff from the same old radio broadcasts is just more of the same.
Der Mauerfall in Berlin: Dieses historische Jubiläum feiern Deutschland und Chancy am 9. November jedes Jahr aufs Neue!
DARK WALL OF BERLIN: ein Flashback in längst vergangene Zeiten und dennoch aktueller denn je, um sich daran zu erinnern. An das Symbol der dunklen Seite der Macht. An ein System der restlosen Unterdrückung und Bevormundung! Schon damals – als die Mauer bereits die Freiheit verdunkelte – hatten wir den Song sehr erfolgreich in unserem LIVE-Programm. Mit den technischen Möglichkeiten von heute haben wir ihn nun für euch neu aufgenommen und möchten euch die neue Demo-Version nicht länger vorenthalten. Doch zurück zum Song und zu seiner langen Entstehungsgeschichte …
Klaus, Lead-Vocal von Chancy Squire, erinnert sich noch heute daran, wie es damals war als er mit zwei Freunden im Auto saß – Richtung Berlin, West-Berlin natürlich – und damit durch den Osten. Für ein Wochenende rüber. Es war Freitagabend, dunkel und kalt, als die Grenze zur damaligen DDR in Sicht kam. Klaus: "Wir waren total aufgeregt, unendlich nervös. Drei 18-jährige Schüler, die bis dato noch nie in der DDR, der "Deutschen Demokratischen Republik", waren. Wir hatten so viele Horrorstories gehört von Leuten, die versehentlich die Transitstrecke verlassen hatten – diese Straßen und Autobahnen, auf denen es Touristen und West-Berlinern erlaubt war, von West-Berlin in die Bundesrepublik zu reisen …oder auch umgekehrt. Es würden unzählige "Blitzfallen", versteckte und getarnte Geschwindigkeitskontrollen am Straßenrand lauern. Und dass bei Vergehen mit niemandem zimperlich umgesprungen würde. Kurzum: Wir hatten Angst!"
Die Passkontrolle schüchterte weiter ein: unfreundliche Grenzsoldaten, die die Pässe argwöhnisch musterten und die Bilder darin kritisch mit den Gesichtern verglichen. Eine gefühlte Ewigkeit, bevor die drei Kumpel weiterfahren konnten. Klaus weiß es noch genau: "Lars, unser Fahrer, fuhr hochkonzentriert, ganz darauf bedacht, bloß keinen Fehler zu machen. Bloß nicht! Bloß nicht zu schnell zu fahren und unbedingt auf der Transitstrecke zu bleiben. Wir beiden anderen, Nico und ich, starrten raus in die Nacht und versuchten, Radarfallen rechtzeitig zu erkennen. Die ganze Fahrt kam uns vor wie eine Fahrt durch einen endlos langen Tunnel des Bösen. Als würden dunkle Mächte um uns sein – nie zuvor hatten wir ein derartiges Gefühl. Als wir dann endlich an den Grenzübergang West-Berlin kamen, wurden wir noch gründlicher kontrolliert, das Auto komplett auf den Kopf gestellt. Endlich in West-Berlin, endlich, endlich … da schauten wir uns an und jubelten: Geschafft! Zurück in der Freiheit! Noch im Glücksrausch der wiedergewonnenen Freiheit fielen mir die ersten Text- und Melodiefragmente zu "Dark Wall Of Berlin" ein. Zurück in Hamburg wurde dann ein langer Song daraus. Ein echter Ausnahmesong in unserem Repertoire. Aber umso intensiver!"
Jetzt sind wir für euch ins Tonstudio gegangen, um das Beklemmungsgefühl von damals für euch einzufangen in einem faszinierenden Song, der das Unrechtsregime der DDR beschreibt. Ein Regime, in dem Bespitzelung und Denunziation an der Tagesordnung waren. Ein Regime, das seinen Menschen die Freiheit nahm, und viel zu vielen sogar das Leben. All das steckt nun in einem Song, den wir in den 80er-Jahren bereits mit viel Erfolg in den angesagten Clubs spielten und nun zeitgemäß aufgenommen haben. Hört doch mal rein ins aktuelle YouTube-Video von "Dark Wall Of Berlin", dem Song, an dem wir gerade arbeiten. Die Generation der heute 30-Jährigen bekommt so eine Kostprobe von dem, was sie zum Glück nicht mehr erleben mussten, was für ihre Väter und Großväter aber tägliche Realität war.
Und weil 2020 (man glaubt es kaum!) unser 40-jähriges Bandjubiläum ansteht, gibt es diesen Song dann natürlich auch auf dem kommenden Jubiläumsalbum! Freut euch jetzt schon darauf, denn auch dort gibt es ihn wieder: den typischen "Chancy-Squire-Sound". Im Überraschungspaket: viele tolle bekannte Songs von uns und eine Fülle neuer Songs, die euch erwarten! Für diejenigen, die unsere CD "For a better world" noch nicht kennen (kann das überhaupt sein? ;o) … Hört euch die Songs des aktuellen Albums bei MUSIC an. Ihr könnt weltweit die digitalen Downloads bekommen über die großen Portale (iTunes, Amazon, iGroove & Co.) oder direkt auf unserer Webseite das beliebte REVIVAL-ALBUM als CD (Special-Edition) ordern.
Empfehlt Chancy Squire gern all euren Freunden als Geheimtipp weiter! Denn: Das Übliche aus den üblichen Radiosendungen ist doch schon viel zu lange viel zu üblich.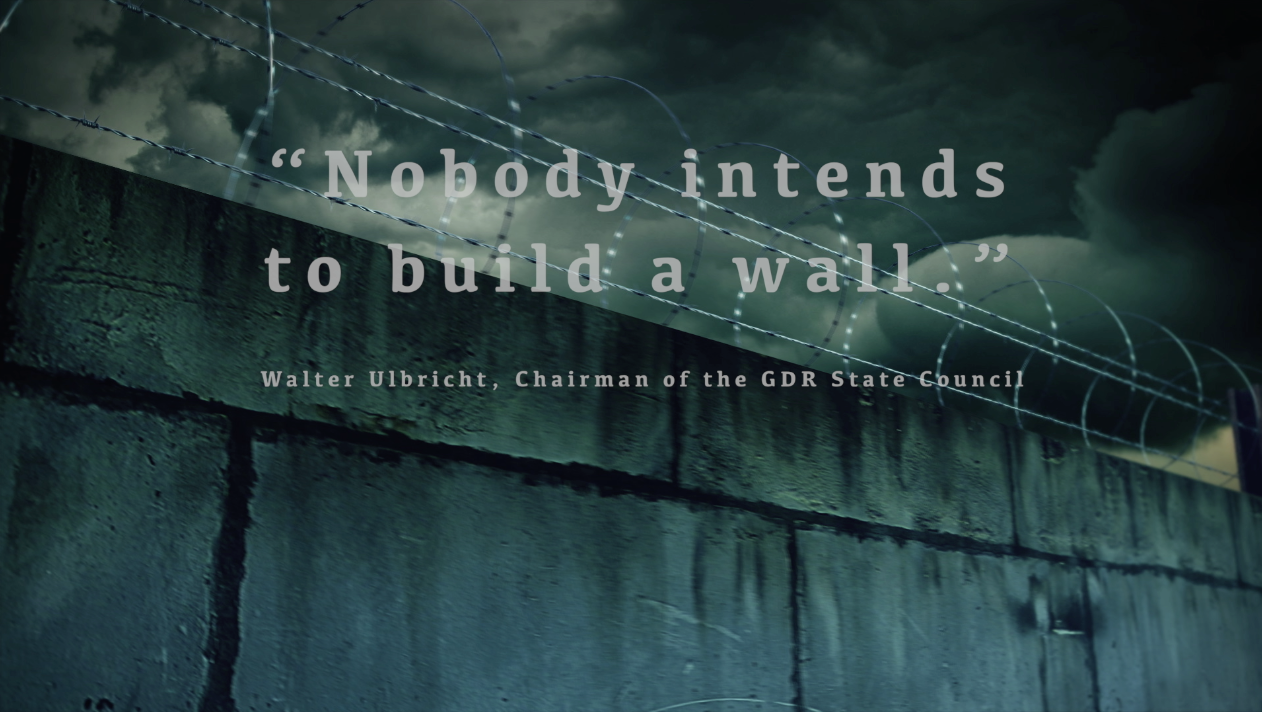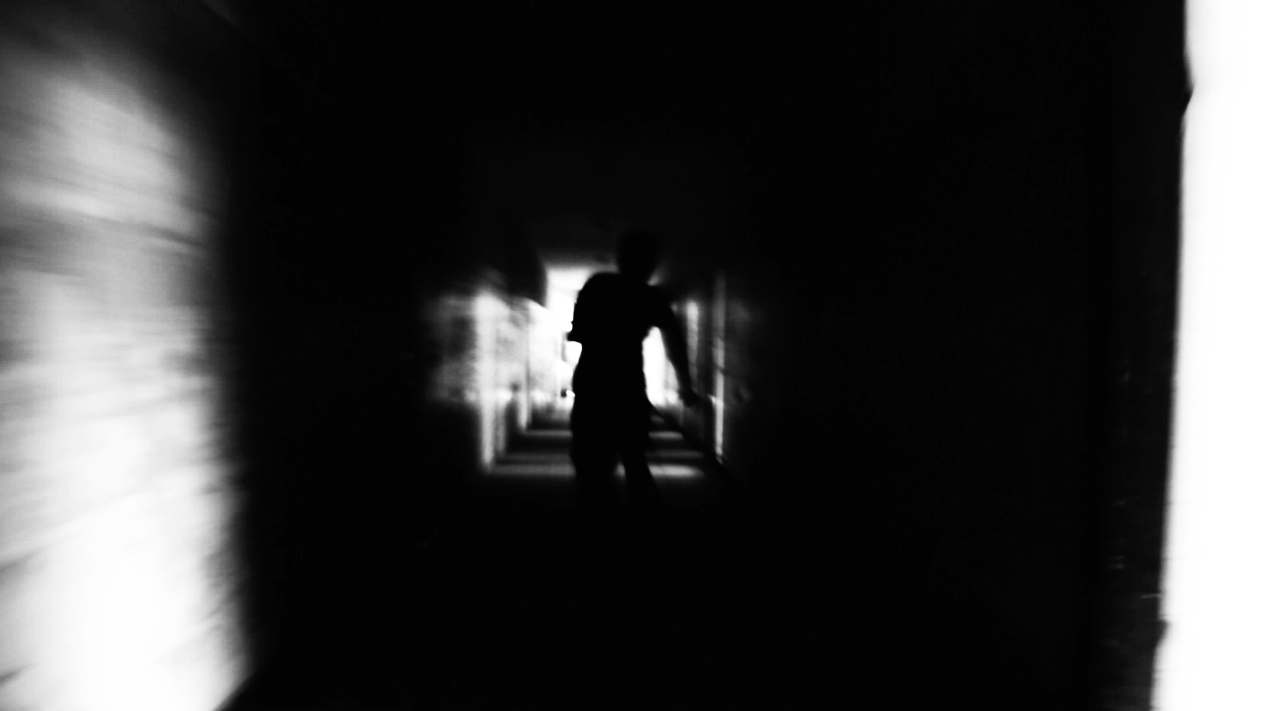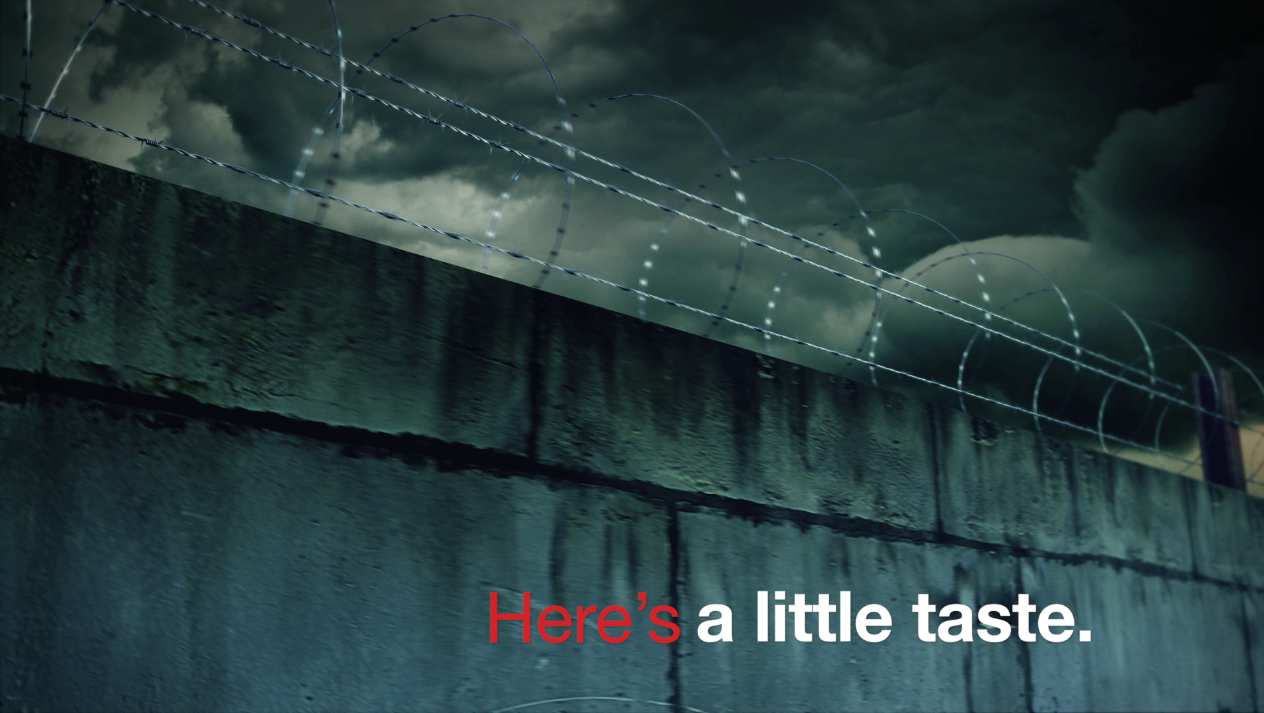 Official Chancy Squire Photo license: © taavet (wall), elesaro (man running) – istockphoto.com/de
"Niemand hat die Absicht, eine Mauer zu errichten!" (Quote from Walter Ulbricht, 15 June 1961, Walter Ulbricht-Zitat vom 15. Juni 1961)