MUSIC
Brandnew! The "HERE WE GO AGAIN"
40th ANNIVERSARY ALBUM!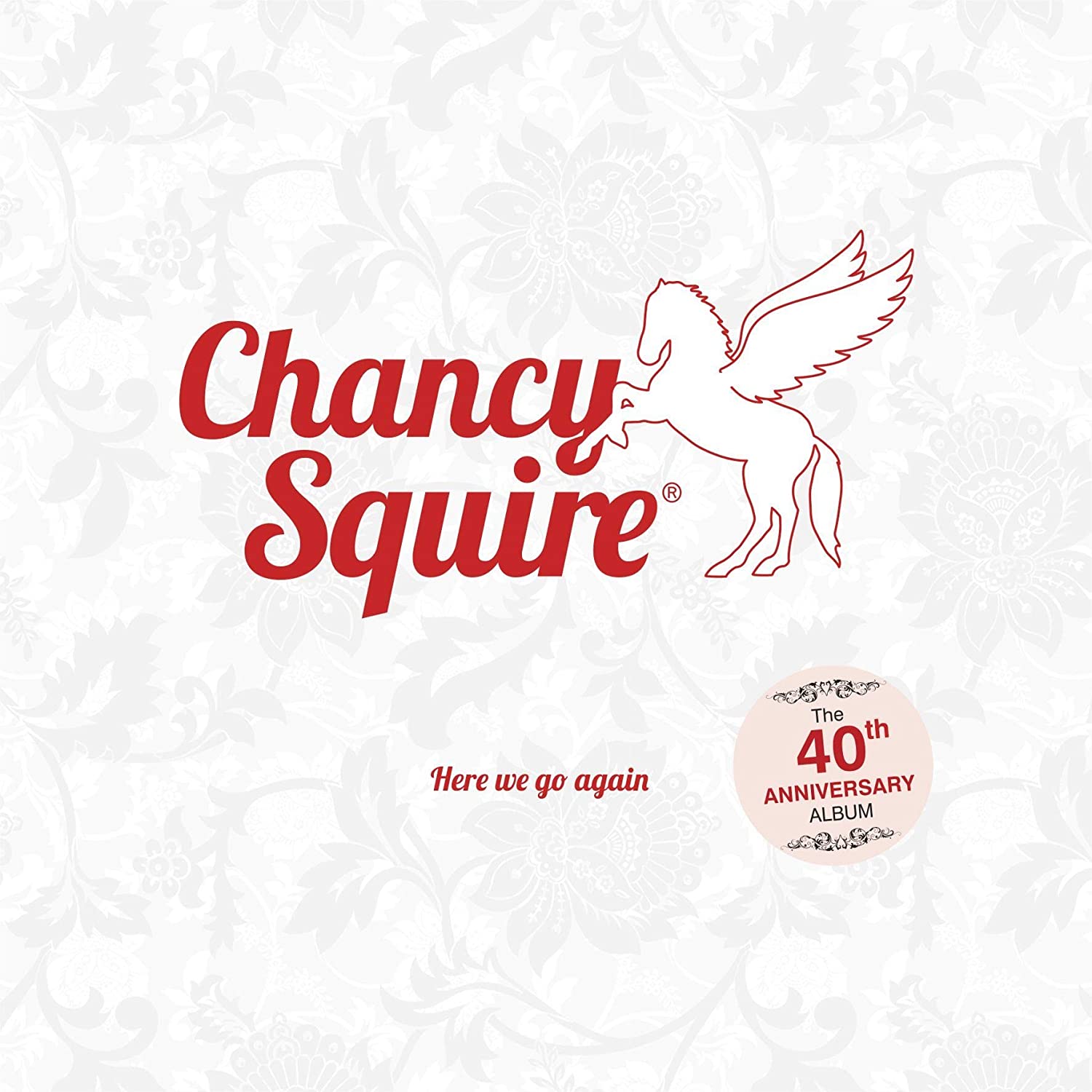 The album that awaits you:
A time-traveling mixture of classic songs from the '80s, whose lyrics and music couldn't be more relevant today, and brand new tracks inspired by current events and personal stories. We hope this latest offering from Chancy Squire entertains and delights. Love the love, hate the hate! Here we go again: For a better world!
Yours,
Chancy Squire
WHITE ALBUM "Here we go again" Anniversary Edition
1 ANNIVERSARY CD with 11 Songs + 3 Bonustracks + 1 Booklet: all lyrics
1 ANNIVERSARY CD mit 11 Songs + 3 Bonustracks + 1 Booklet: alle Songtexte
Shop now/click here:
Jetzt einkaufen/hier klicken:

The limited Chancy Squire WHITE ALBUM "Here we go again" Edition of the ANNIVERSARY CD! With 14 new highlight songs of the band – including 3 bonus tracks and booklet!
Die limitierte Chancy Squire WHITE ALBUM "Here we go again" Edition der ANNIVERSARY CD! Mit 14 Highlight-Songs der Band – inkl. 3 Bonustracks und Booklet!
Here we go again!
First and foremost, we'd like to thank you from the bottom of our hearts for your overwhelmingly positive response to our most recent album, For A Better World!
And if that wasn't reason enough to celebrate, here's even more good news:
Chancy Squire was founded 40 years ago, way back in 1980! To celebrate this milestone, we are releasing a very special anniversary album – Here We Go Again!
In the 40 years that have passed since Chancy Squire first started strumming and humming, we have experienced some incredible moments in history together. In 1989, the Berlin Wall fell, leading to German reunification and giving rise to hopes for massive positive change. Today, in 2020, the children of the world and many of their parents and grandparents are standing up to save our planet. Youth movements are forcing politicians across the globe to confront these problems head on. So, once again, the hope for change is rising!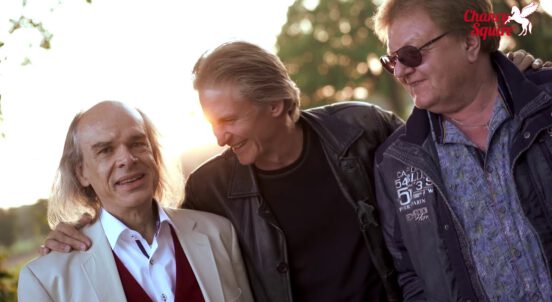 Trailer WHITE ALBUM
Chancy Squire – "Here We Go Again" (40th Anniversary Album Trailer Documentary)
WATCH ON YOUTUBE